Corporate DJ – Plan Your Corporate Event with Let's Party!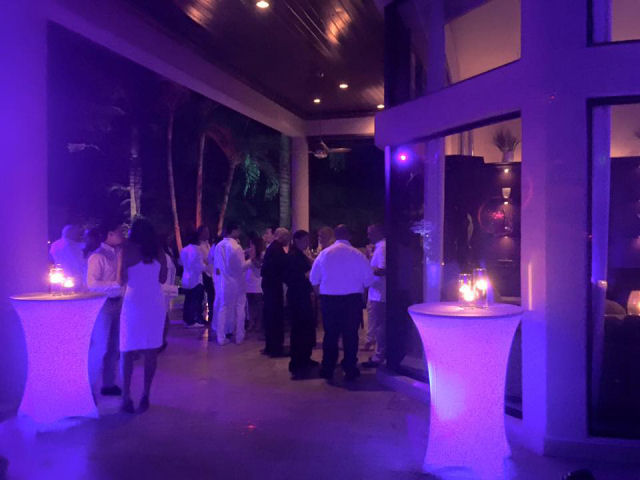 (Image Credit: Let's Party Photography, Company Party 1-30-2016)
Have you thought of hiring a DJ for your company party? Of course, you want to have one for your annual holiday party, but what about to celebrate that merger, welcoming that new executive, or just to boost morale? Having music and entertainment can pick up your evening and can turn your function into something positive and uplifting. Still not entirely convinced? Check out this article from NuImage Entertainment in Massachusetts.
Not quite sure how to get going with planning your corporate event? You may want to read The Little Black Book of Corporate Event Planning, courtesy of our friends at the Event Manager Blog. There's a lot of good hints for both the party newbie and the experienced PR person.
Ready to book your company party for the holidays, anniversary party, or even the big boss' birthday? Let's Party is ready for you! Call DJ Buddy or Katrina at (561) 251-0810 or email us at info@letspartydjs.com. To sweeten the deal, if you book with us through July 31, 2016, we will give you a 15% discount! Be sure to mention the discount when you call. We're looking forward to working with you and your success!