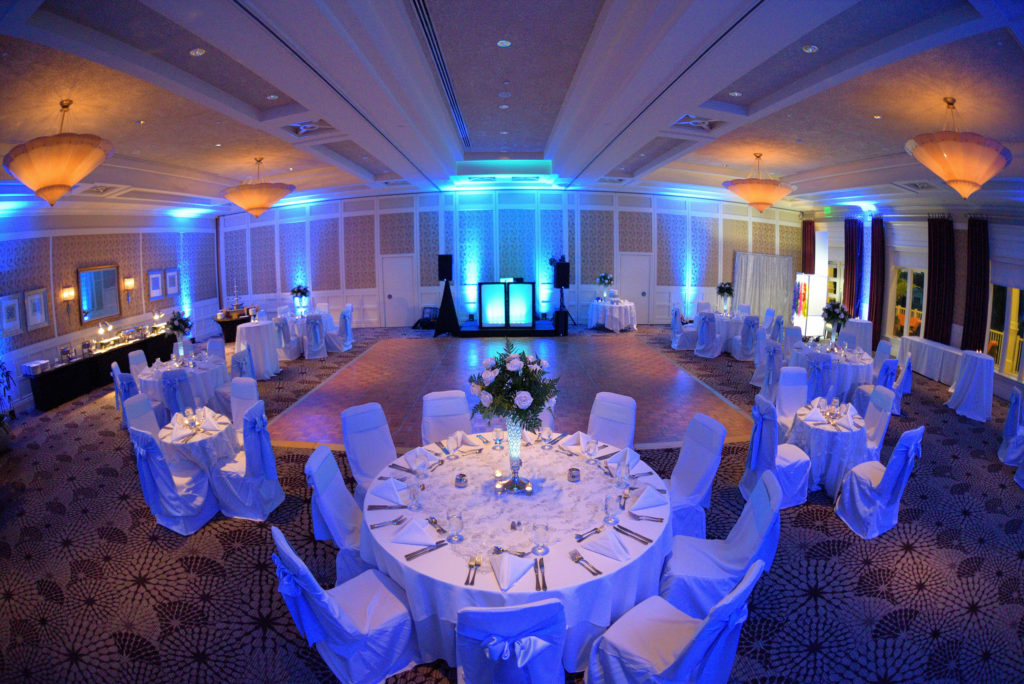 GOBO Monogram Lights
Our Gobo Lights are fully customizable and affordable! Starting from just $200, you and your spouse-to-be can have your names or initials put in lights! Your monogram can be projected behind the bridal table or on the dance-floor - stationary, moving, or both.
Uplighting
To complete your Event Decor, consider Full Room Uplighting. Our LED uplights are wireless and include an on-site technician to precisely match the color(s) of your lights to your decor. As the evening progresses, we will add sound-activated effects: lights that change color and "dance" to the music.  Strategically placed for optimum effect, uplighting can take any event from bland to grand!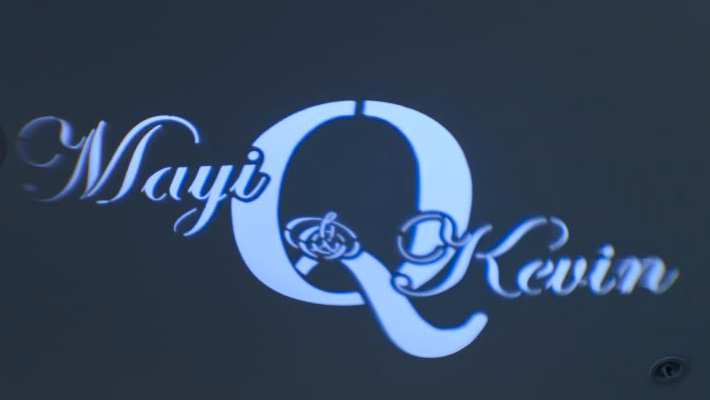 Dance Floor Lighting
Motivate your guests! Our Dance Floor Lighting features professional multi-colored & L.E.D. laser lights which flash to the music in a variety of patterns, adding fun and excitement to your dance floor.
The right lighting (along with the perfect MC) will entice you and your guests to keep the party going!