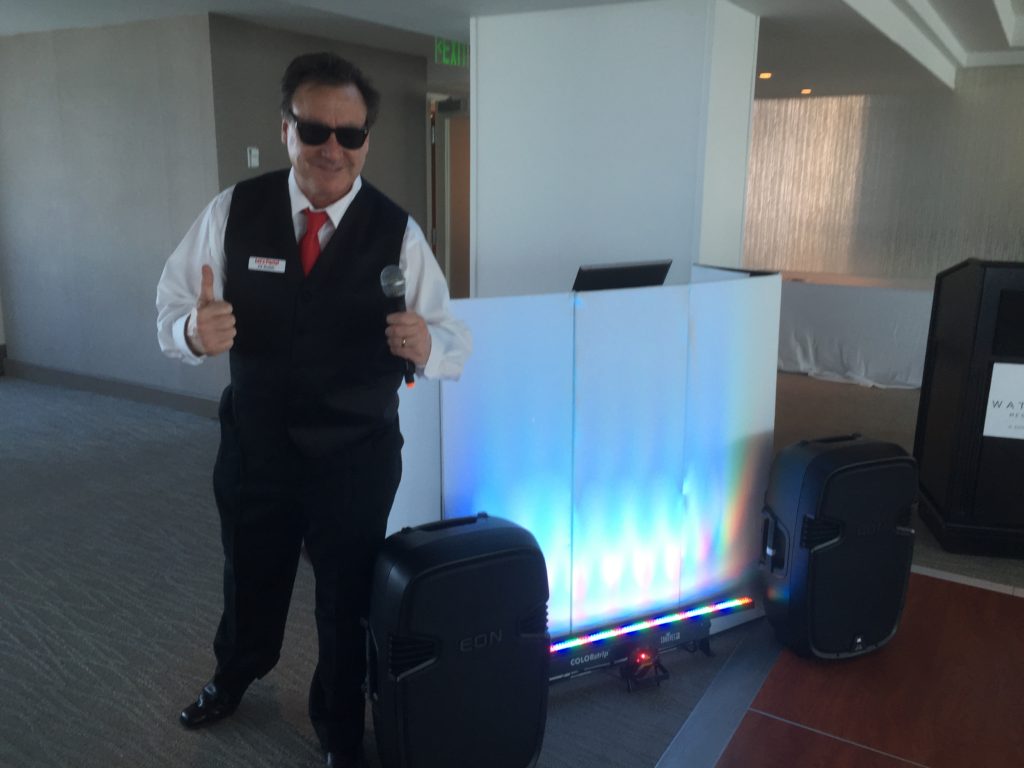 You go to work every day to your office, and so does Boca DJ Buddy. Except by "office", we mean this beautiful sunny room in the Waterstone Resort that has this gorgeous view: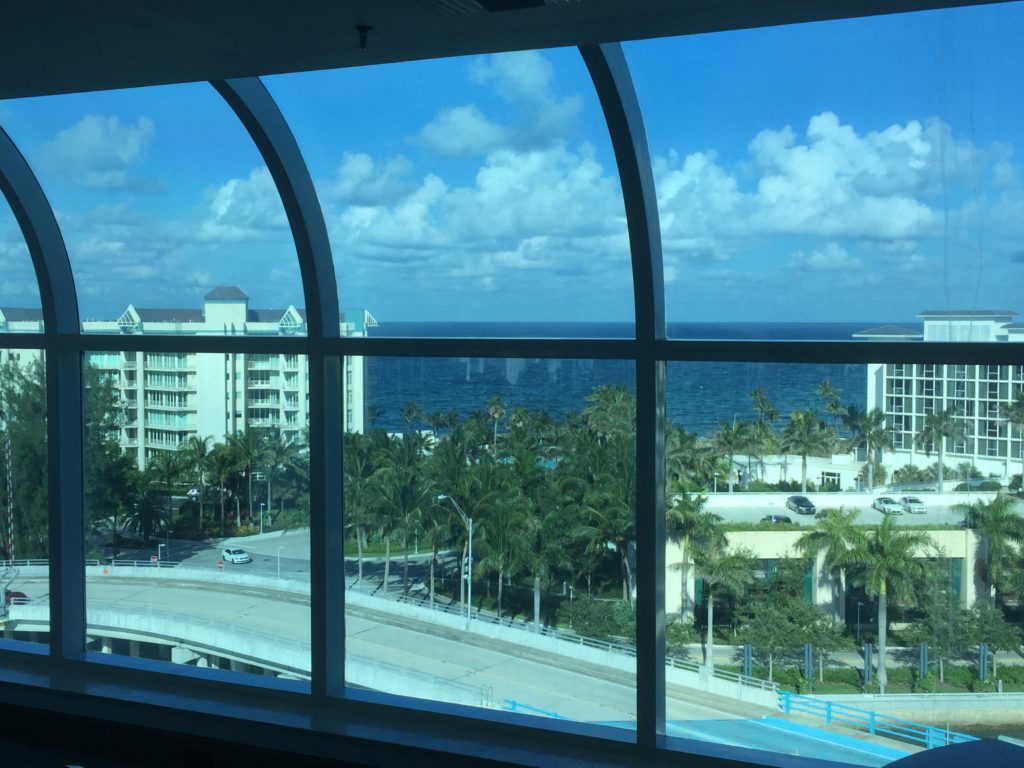 All that's left to do is cue up the lights and music for this company party for Bluegreen Vacations.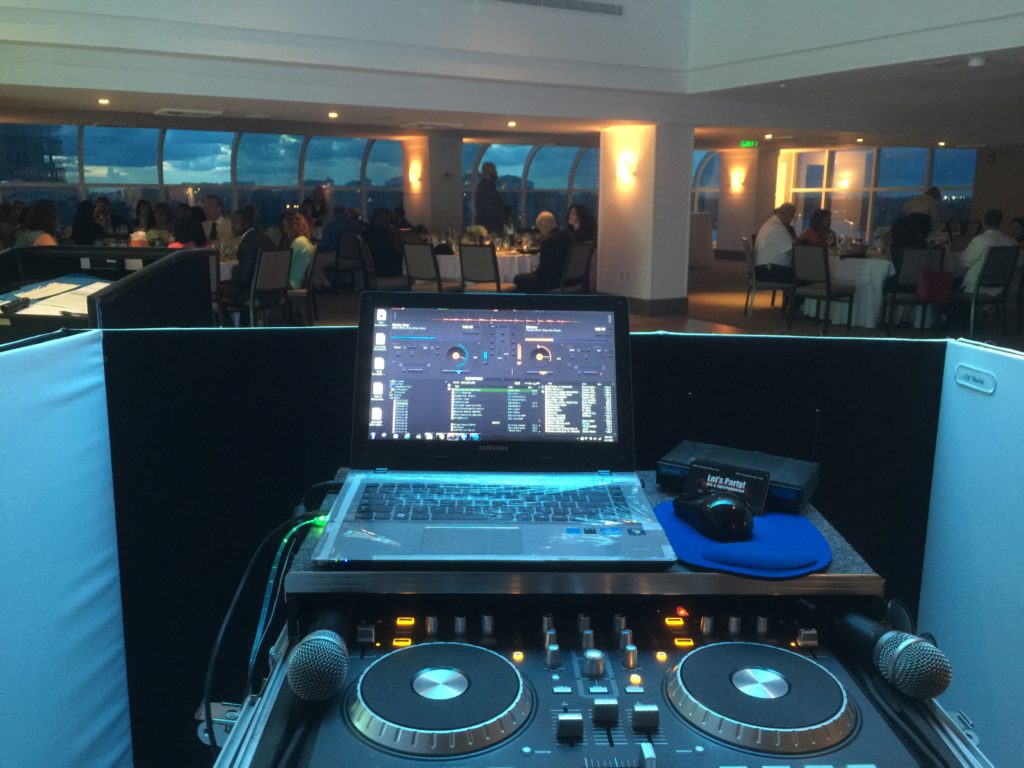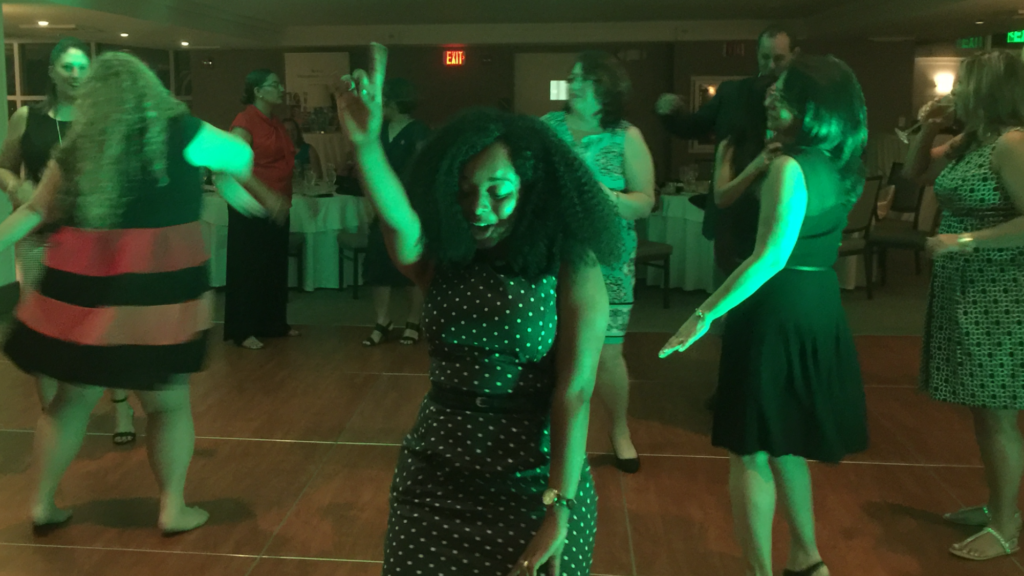 As the happy party-goers let down their hair and celebrate, there is a lot of fun to be had by all.
We even ran into previous clients, Ria & Chad!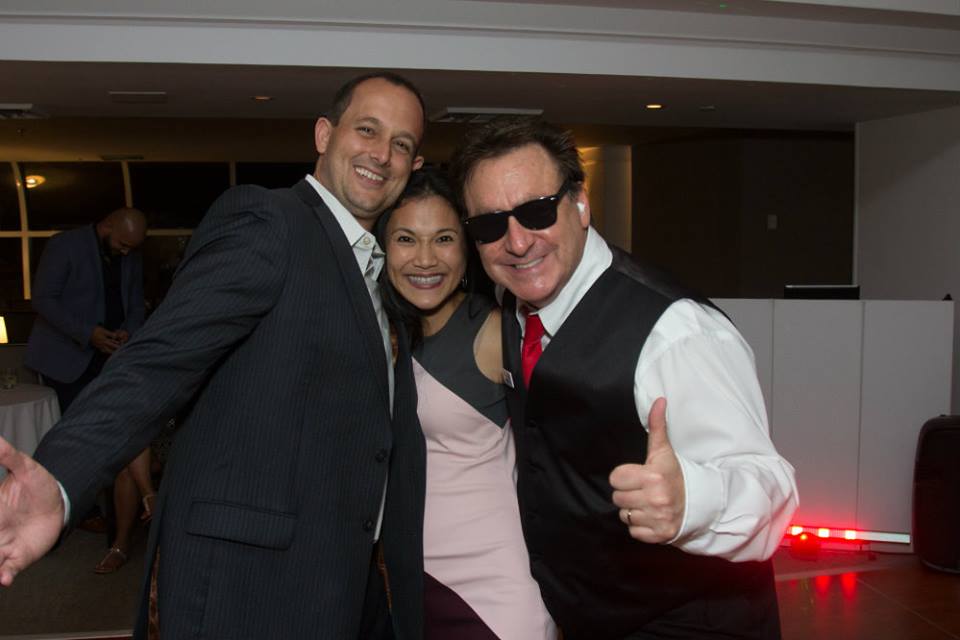 DJ Buddy did their wedding 8 years ago with wedding planner and friend, Priscilla. "So good to see them! We shared photos and news. Great fun, and I remembered their wedding song – yes, really…it was "I'm Yours" by Jason Mraz before it had been played millions of times!" remarked DJ Buddy.
Thank you Bluegreen Vacations & Waterstone Resort!